Sonia Friedman Productions has today released brand new production photography for the long-awaited UK premiere of Dreamgirls. Preview performances are currently running at the Savoy Theatre with Opening Night on Wednesday 14 December 2016.
American actress and singer Amber Riley stars as 'Effie White' and is joined in Dreamgirlsby Liisi LaFontaine as Deena Jones and Ibinabo Jack as Lorrell Robinson making up the soulful singing trio The Dreams. Joe Aaron Reid plays Curtis Taylor Jr, Adam J. Bernard plays Jimmy Early, Tyrone Huntley plays C.C. White, Nicholas Bailey plays Marty and Lily Frazer plays Michelle Morris with Ruth Brown and Karen Mav alternating the role of Effie White at performances when Amber Riley is not scheduled to perform.
The cast of Dreamgirlsalso includes Michael Afemaré, Jocasta Almgill, Callum Aylott, Hugo Batista, Samara Casteallo, Chloe Chambers, Carly Mercedes Dyer, Joelle Dyson, Kimmy Edwards, Candace Furbert, Nathan Graham, Ashley Luke Lloyd, Gabriel Mokake, Siân Nathaniel-James, Sean Parkins, Kirk Patterson, Ryan Reid, Rohan Richards, Noel Samuels, Durone Stokes and Tosh Wanogho-Maud.
Full information on performance schedules can be found on the official website http://Dreamgirlswestend.com
Dreamgirlsis Directed and Choreographed by Olivier and Tony Award®-winning Casey Nicholaw (The Book of Mormon, Disney's Aladdin and Something Rotten!), with Set Design by Tim Hatley, Costume Design by Gregg Barnes, Lighting Design by Hugh Vanstone, Sound Design by Richard Brooker and Hair Design by Josh Marquette. The Musical Supervisor is Nick Finlow, the Orchestrator is Harold Wheeler, with Additional Material by Willie Reale.
Swarovski is delighted to be the Set and Costume Design partner for Dreamgirls, bringing to life the incredible visions of Tim Hatley and Gregg Barnes. Over one million Swarovski crystals have been incorporated into the production, adorning 275 costumes and 3 crystal curtains.
Dreamgirlstransports you to a revolutionary time in American music history. Dreamgirlscharts the tumultuous journey of a young female singing trio from Chicago, Illinois called The Dreams, as they learn the hard lesson that show business is as tough as it is fabulous, and features the classic songs And I Am Telling You I'm Not Going, I Am Changing, Listen and One Night Only.
With Book and Lyrics by Tom Eyen and Music by Henry Krieger, the original Broadway production of Dreamgirls, Directed and Choreographed by Michael Bennett opened in 1981 and subsequently won six Tony Awards®. The original cast recording won two Grammy awards for Best Musical Album and Best Vocal Performance for Jennifer Holliday's And I Am Telling You I'm Not Going. In 2006 it was adapted into an Oscar winning motion picture starring Beyoncé Knowles, Jennifer Hudson, Eddie Murphy and Jamie Foxx.
Liisi LaFontaine is appearing with the support of UK Equity, incorporating the Variety Artistes' Federation, pursuant to an exchange program between American Equity and UK Equity.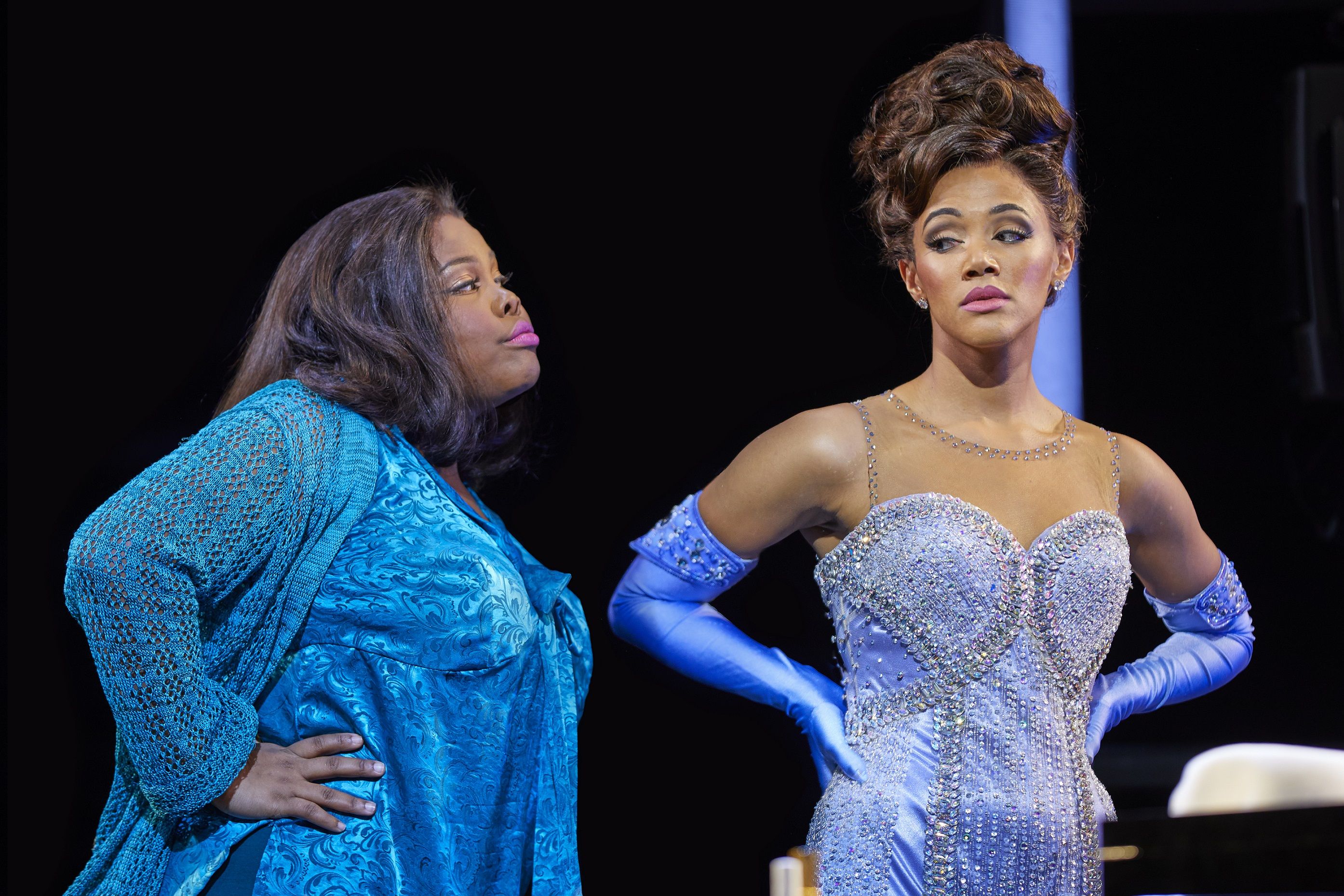 (l-r) Amber Riley and Lily Frazer in Dreamgirls at the Savoy Theatre. Credit Brinkhoff Mögenburg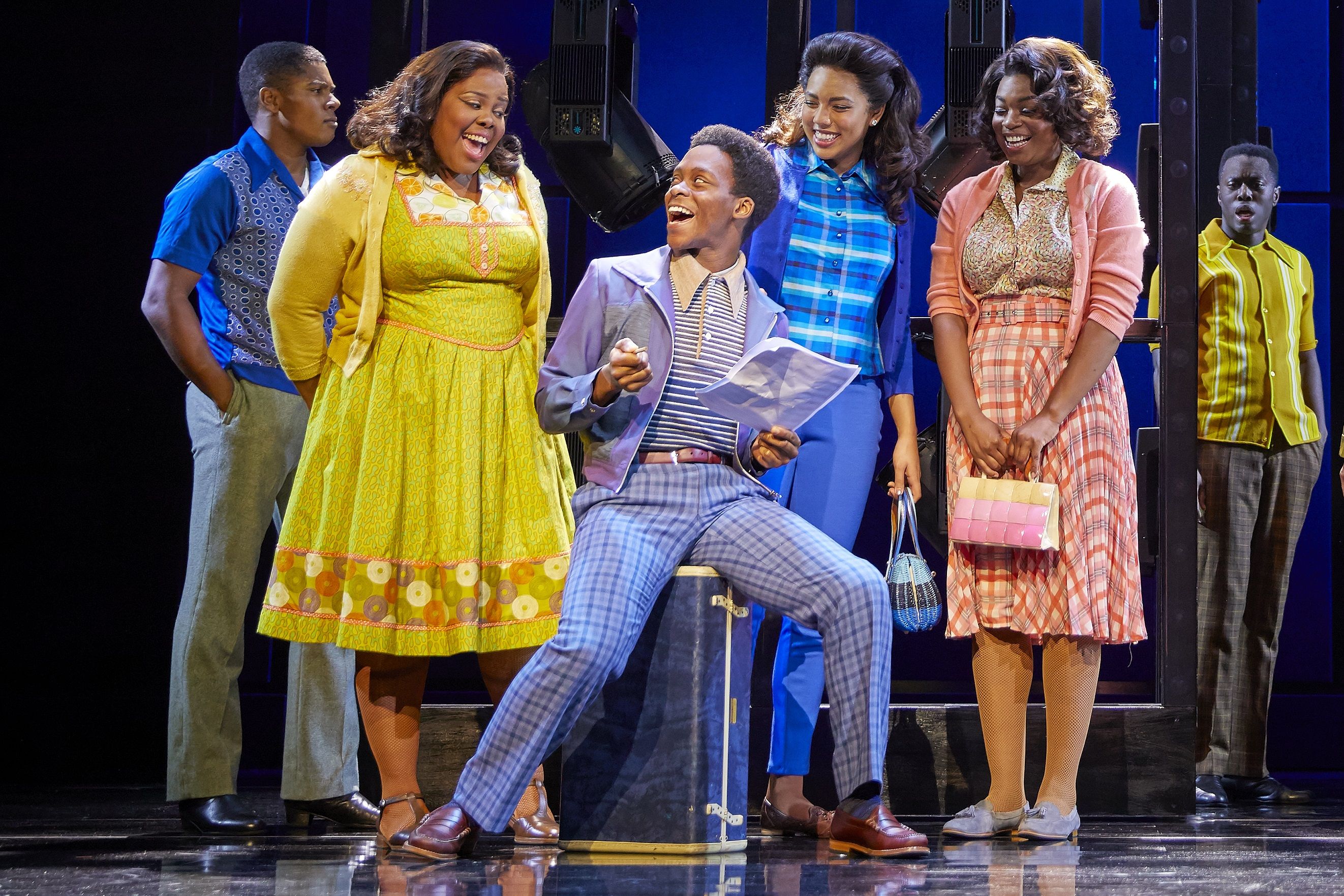 (l-r) Amber Riley, Tyrone Huntley, Liisi LaFontaine, Ibinabo Jack in Dreamgirls at the Savoy Theatre. Credit Brinkhoff Mögenburg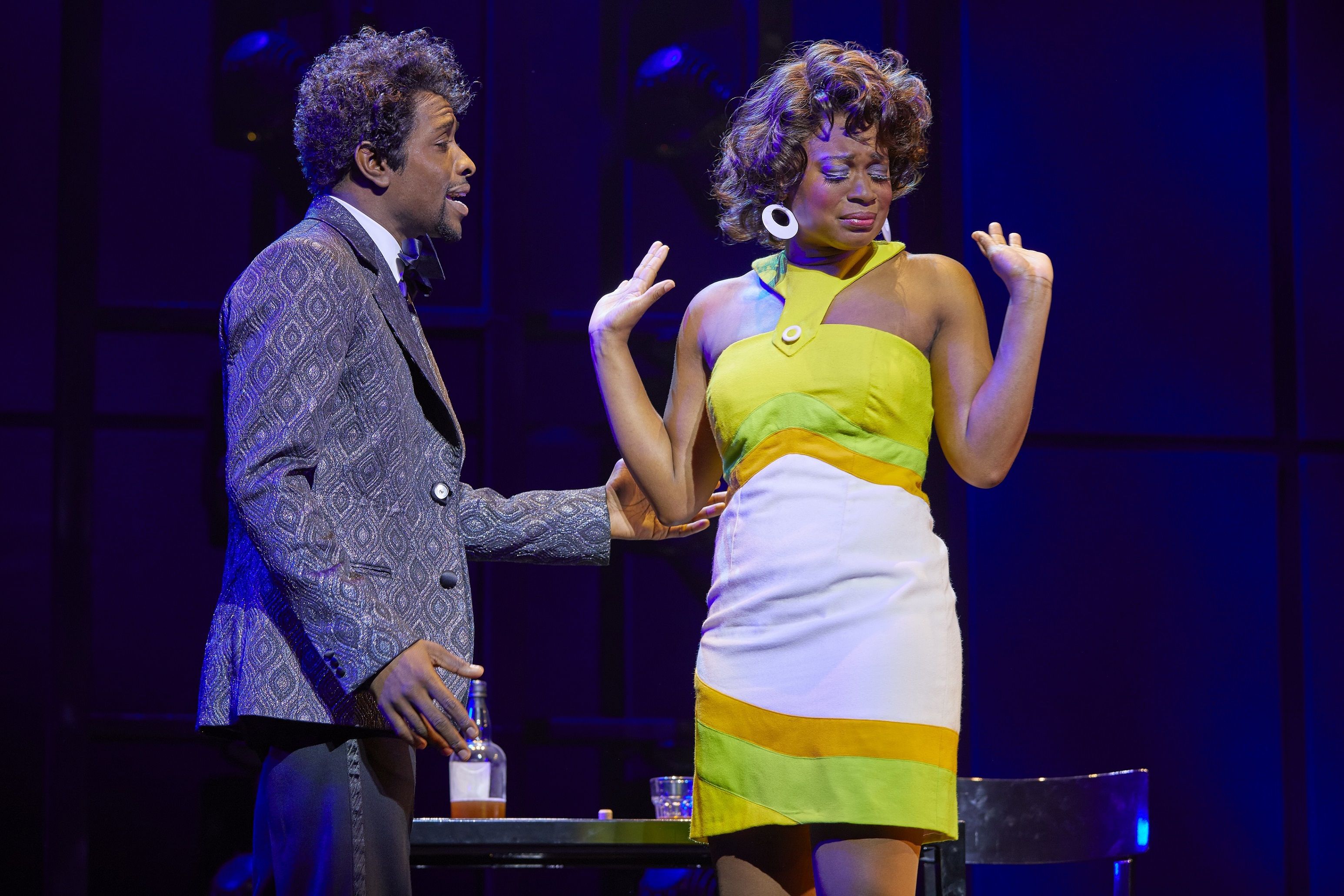 Adam J. Bernard and Ibinabo Jack in Dreamgirls at the Savoy Theatre. Credit Brinkhoff Mögenburg.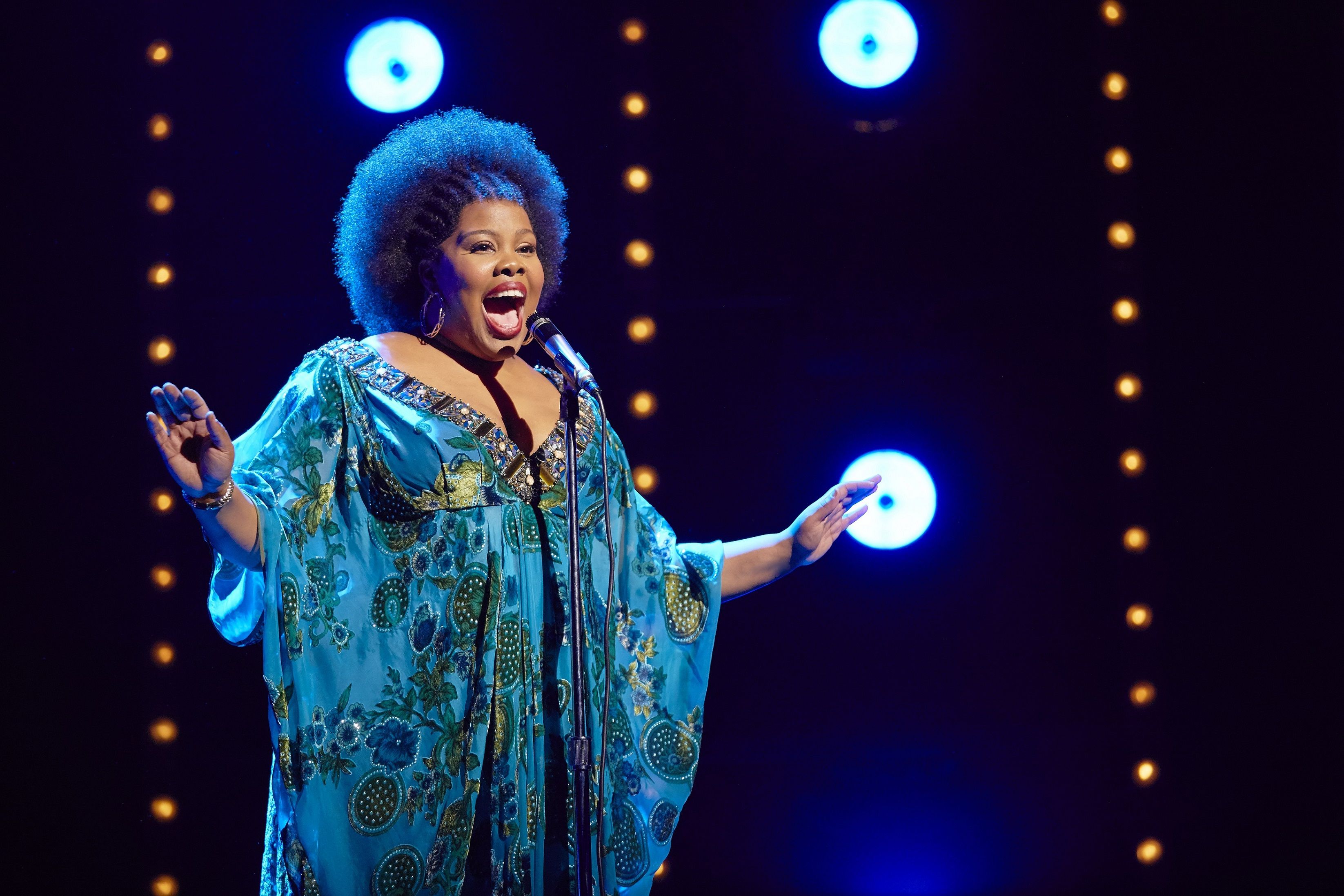 Amber Riley in Dreamgirls at the Savoy Theatre. Credit Brinkhoff Mögenburg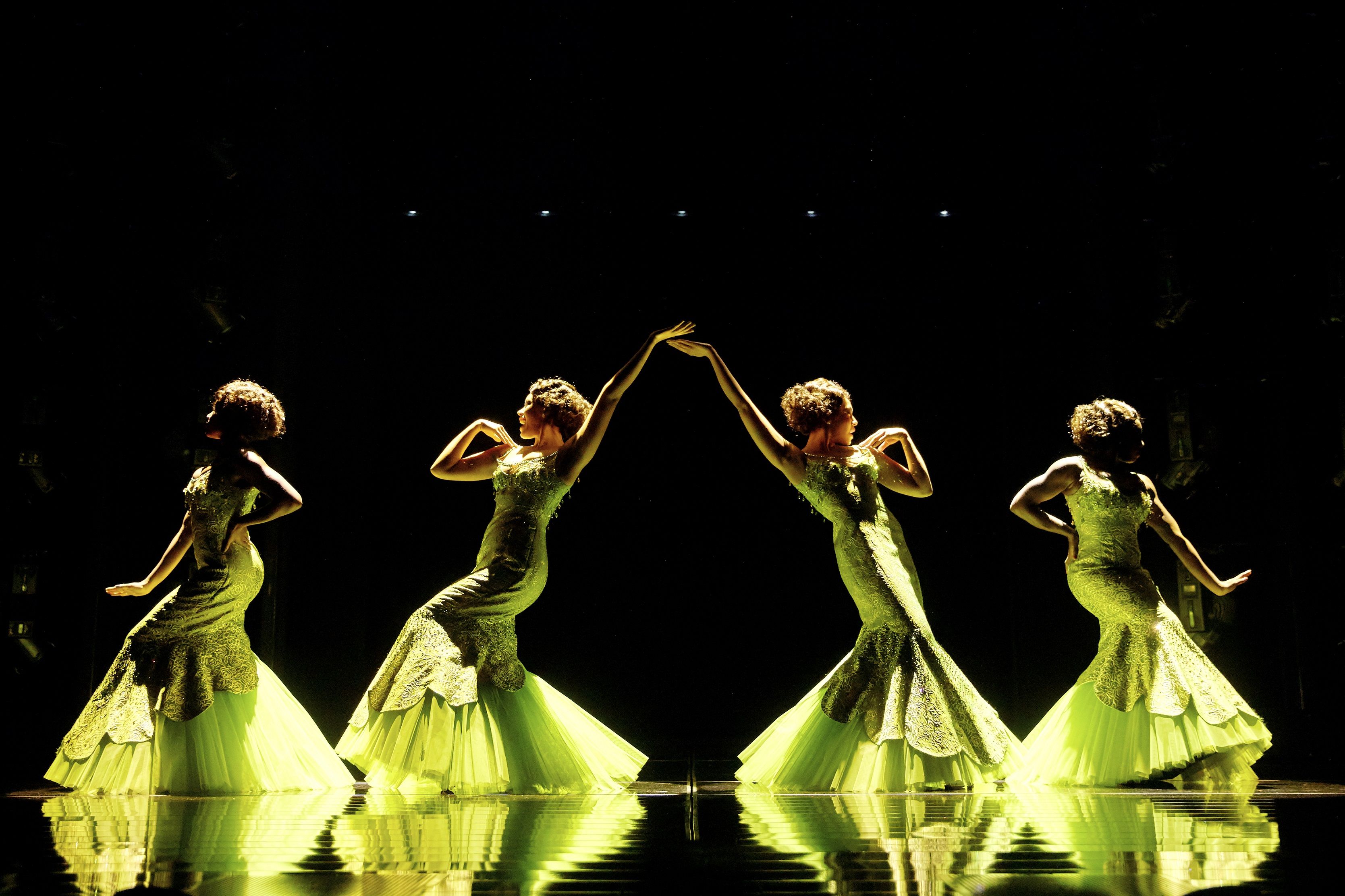 Cast of Dreamgirls at the Savoy Theatre. Credit Brinkhoff Mögenburg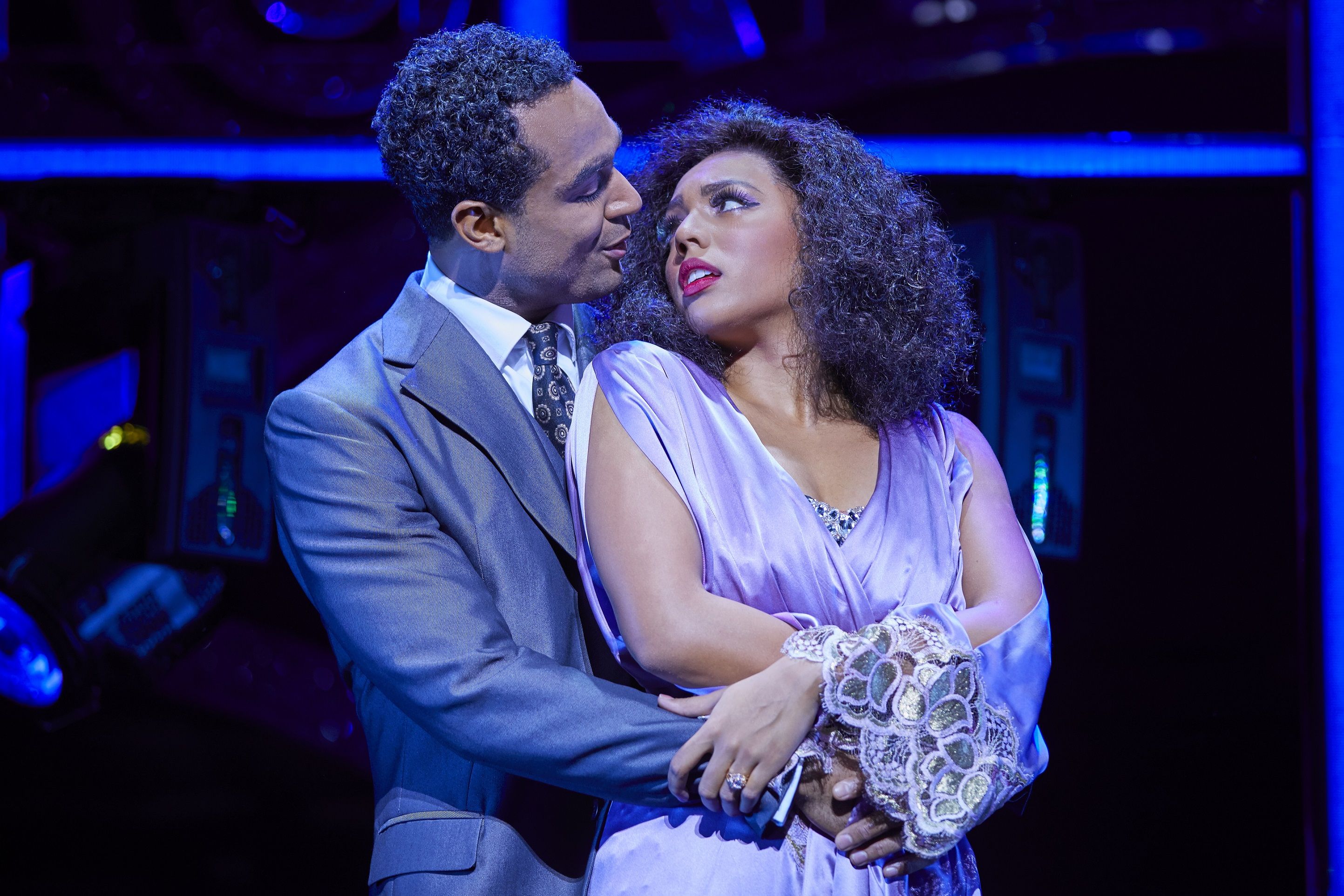 Joe Aaron Reid and Liisi LaFontaine in Dreamgirls at the Savoy Theatre. Credit Brinkhoff Mögenburg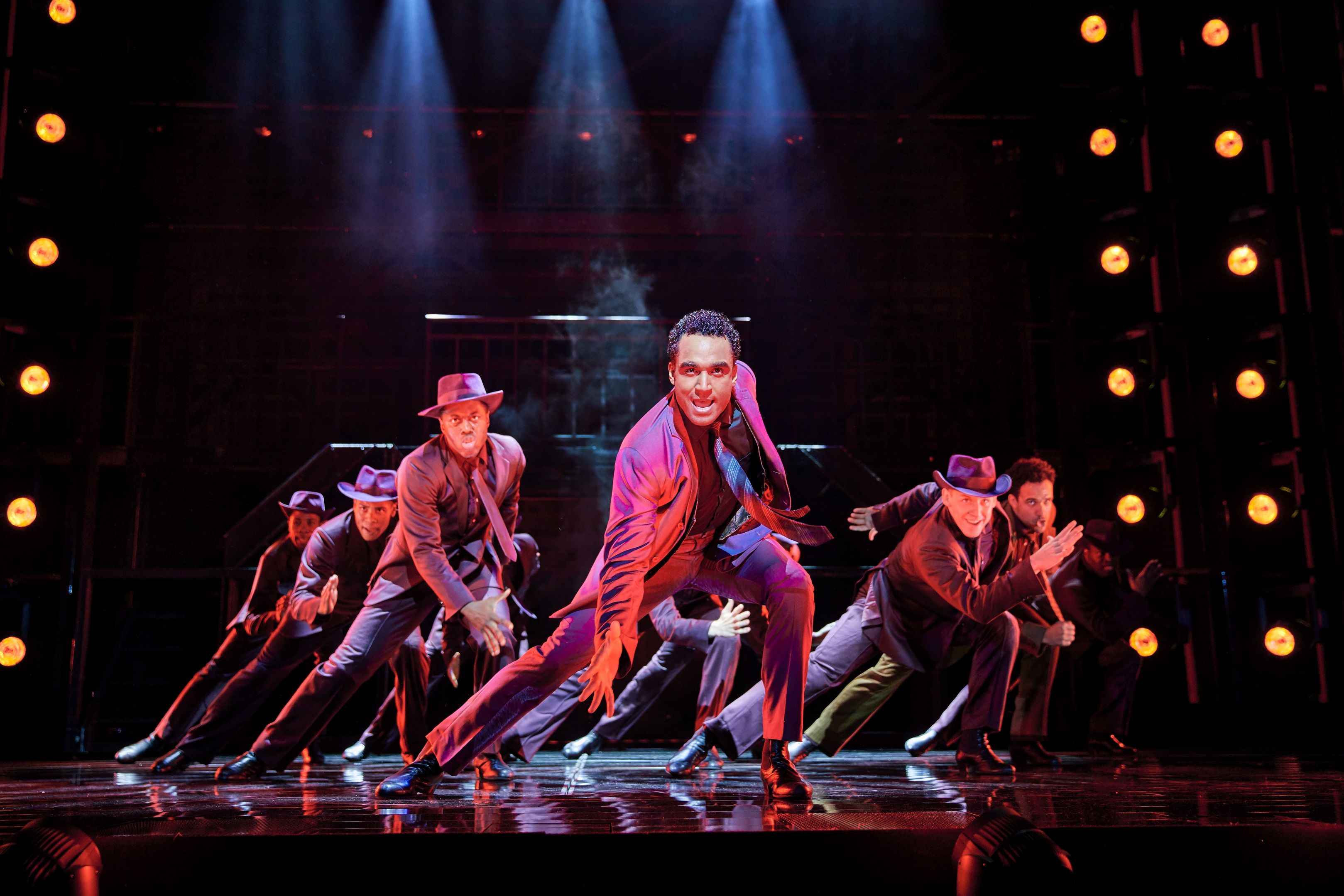 Joe Aaron Reid, centre, and cast in Dreamgirls at the Savoy Theatre. Credit Brinkhoff Mögenburg