Until 1920, Leith remained its own distinct town separate from Edinburgh. Known for being the home of the Royal Yacht Britannia, The Vaults Whisky Society and Trainspotting writer Irvine Welsh, Leith's culture is immortalised best through its motto: Persevere. Whilst the seventh crawl on our list doesn't explore all of Leith, we examine the central area of this historic, sea-faring neighbourhood and what it has to offer.
The minimum time required, exclusive of food stops, would be roughly 5-6 hours. So we recommend you begin in the early afternoon.
1. Sofi's Bar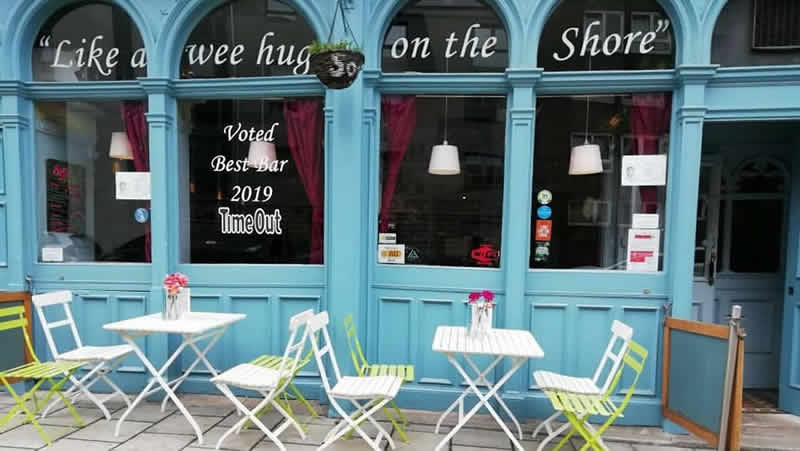 Sofi's Bar is an offshoot of Swedish establishment Boda Bar on Leith Walk. Whilst Sofi's isn't as expert in cocktails as its sister pub, it nonetheless hosts a reasonable alcohol selection with continental beers and some interesting yet piquant shots. You may choose to leave the shots towards the latter stage of the night, though that's up to you. In any case, Sofi's is a nice starting point to gather your bearings, and scope the surrounding historic district that is Leith.
2. The Roseleaf Cafe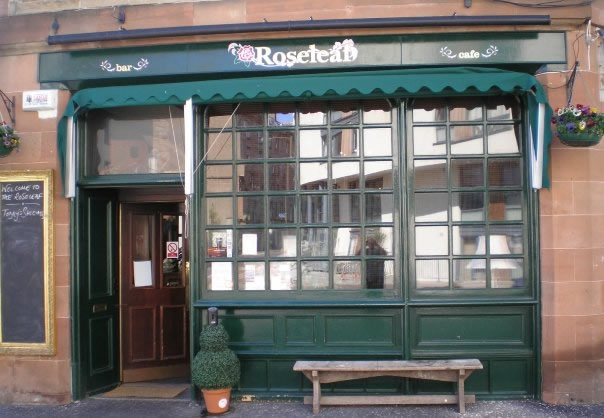 Unique to the other bars on this list, The Roseleaf Café impressively offers a platform for artists, with its walls doubling up as exhibition material. Do enquire if you wish to purchase any paintings or photographs. A cheery abode fronted by welcoming staff, The Roseleaf Café caters to both casual drinkers, fine diners and foodies, as well as a function room for hire. But what The Roseleaf is best known for is their 'pot tails' – cocktails in teapots, which have gathered a great reception from guests.
3. Hemingway's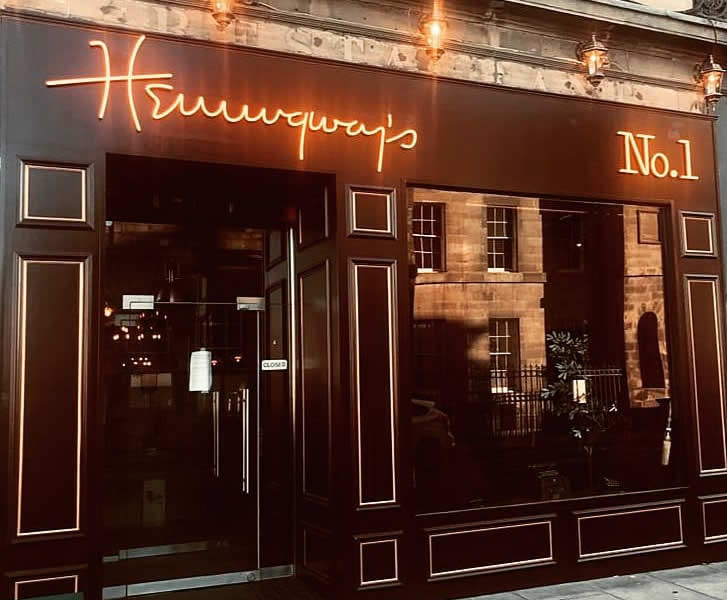 Opened in July, Hemingway's is a recent addition to Leith's bar scene which, as the name suggests, pays homage to one of America's most celebrated writers. The grandiose interior is littered with Hemingway memorabilia including pictures, artefacts and quotes. This new bar specialises in small eats, notably Scottish tapas and cheese boards. There are cocktails available, all home grown and named after various Hemingway novels. But it is the staff that come off as a strong highlight, with the knowledgeable head bartender Rishi being a social juggernaut. He supplies a friendly and accommodating demeanour in every facet of service.
4. Teuchter's Landing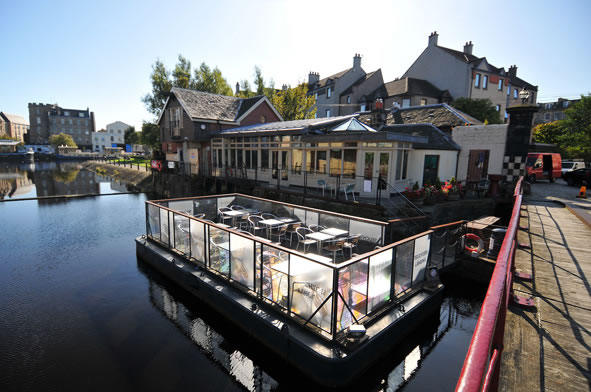 Over the road and through the Leith Market Square, Teuchter's Landing lies on the water's edge overlooking the Water of Leith. The first think you'll notice upon entry is the enormous chalk board of whisky selections, with over 100 names to choose from. These stray into the vague and majestic territory, followed by their ample choice of Scottish ales. A connoisseur of seafood, Teuchter's has excellent mussels, oysters and haddock to try. Teuchter's is incredibly spacious, complete with an extensive riverside beer garden on the shore. So big groups need not fear - there is always room and a friendly welcome at Teuchter's.
5. The King's Wark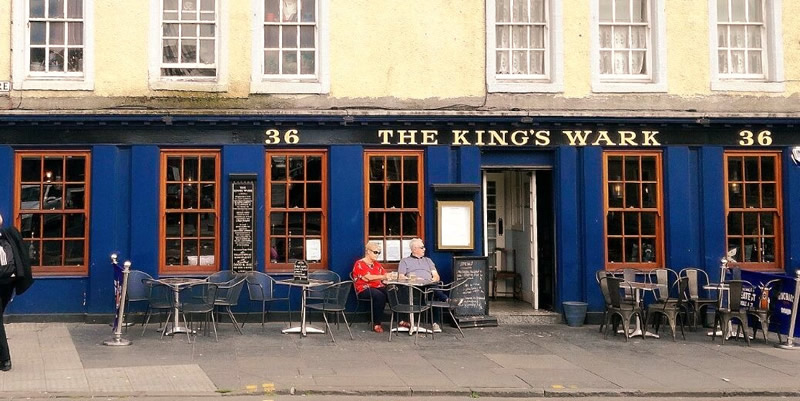 Cross back over the Water of Leith to the Shore, front to the crossroads at Bernard Street, where you'll discover one of Leith's more traditional, sea-shanty-esque bars. The King's Wark is notable for its various naval ornaments and its superb view over the Water of Leith estuary, boasting a hospitable and relaxed ambience.
6. Malt and Hops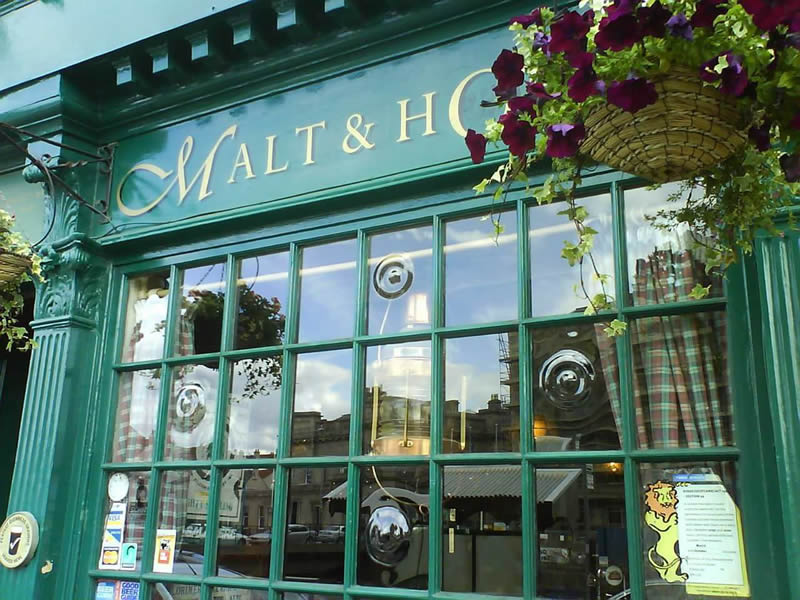 A few doors down from The King's Wark, Malt and Hops is a historic pub dating from the late 18th century that offers real ales and a respectable whisky selection. Despite its small size, Malt and Hops is nonetheless capable of hosting large groups. And whilst the famous fireplace won't be in full flame with the summer heat, it is nonetheless pretty to admire the early Victorian architecture of this traditional Scottish pub.
7. The Carrier's Quarters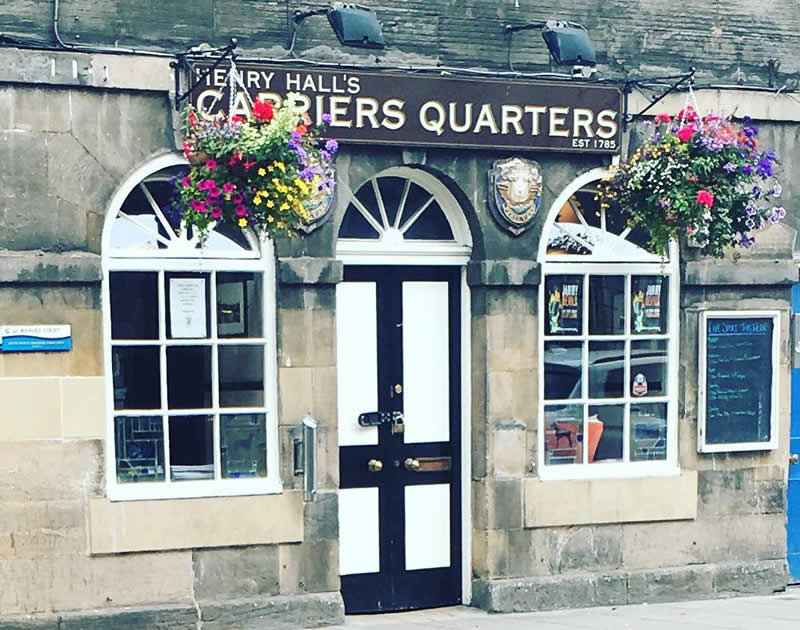 At first glance, it may seem that The Carrier's Quarters is too small for large groups. That is, until you discover the sizeable backroom complete with tables and comfy couches. A lively little pub, The Carrier's Quarters plays host to live music and open mic nights, so there is never a dull moment. Whilst the alcohol variety isn't as prolific as some of the other bars on this list, The Carrier's Quarters makes up for this with its thriving atmosphere of cheer, bolstered by both the staff and the locals.
8. Noble's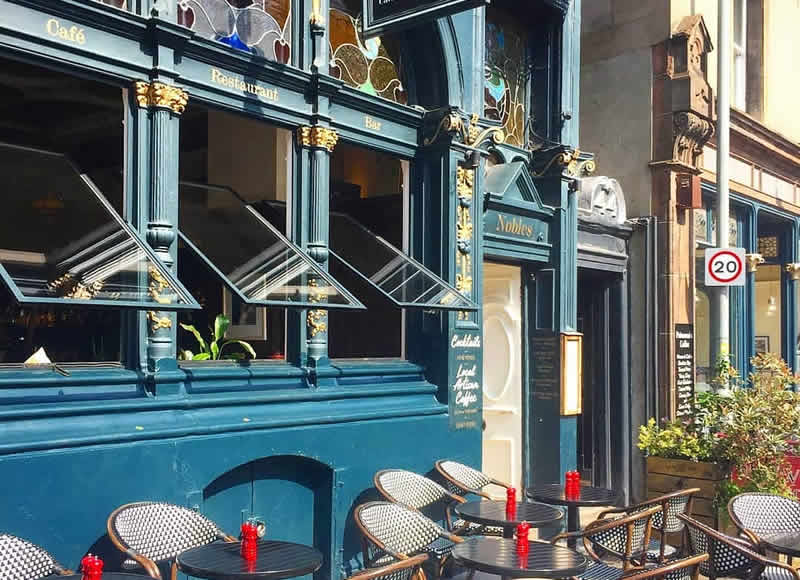 Nobles' classiness is impossible to downplay. It features beautiful stained glass windows bearing the crest and motto of Leith, the armada of model ships adorning the top shelves of the bar. And given the impressive interior décor complimented by befitting nautical artwork, it's not difficult to see why Nobles prides itself on its graceful charm. Twelve lines in, dozens of bottled beers and a well versed wine menu supplement this sophisticated bar and restaurant with some of the best alcohols on offer.
9. The Fly Half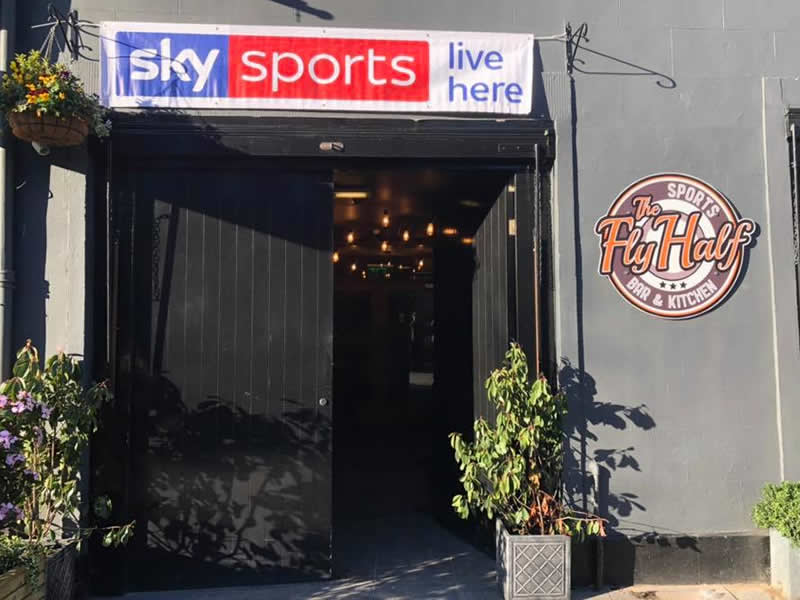 Another recent addition to Leith, The Fly Half – formerly The Constitution – adheres to its name with a strong focus on rugby themed nights. Pints are reasonably priced, food is decent, and it serves as a perfect location for watching sporting events owning to several wide screen TVs dotted about. More than capable of hosting large groups, The Fly Half is a must for sport lovers, and conveniently neighbours both pubs 8 and 10 on this list.
10. Port O' Leith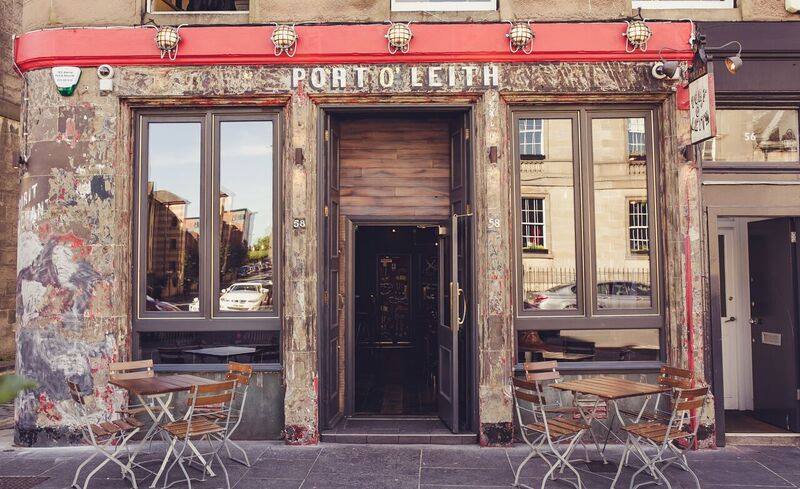 The best has truly been saved to last in this crawl. To say this bar has character would be putting it lightly. No matter your experience, you'll always have a reason to remember the Port O' Leith, be it the diverse collection of flags decorating the ceiling, the friendly bar staff, or the antics of the locals. The Port O' Leith adds an extra depth of character to this crawl, livening up the night just when it's needed the most. Undoubtedly, the Port O' Leith harbours a fantastic atmosphere that is reflected in the high spirits of its customers.
The final pub has been crawled to, and the night draws to a close. Or does it? Leith – whilst at the Northern extreme of Edinburgh – is surprisingly easy to reach from the centre of town and vice versa. The 16 bus can easily ferry you up Leith Walk and onto George Street, whilst taxis are abundant on Constitution Street. In any case, you have many options at your disposal.