Unlike its sister crawl, Old Town North, Old Town South traverses more of the South Side's bars that lie adjacent to many Fringe venues. Accordingly, you should come with the expectation that many of these might be inaccessible due to conflicting shows or simply being overcrowded. As the crawl ends in a large bar/club (Stramash), it is recommended you begin late afternoon or early evening to set you up for an aftermath of clubbing and late bars. A few things to point out before we begin
The starting point can be reached from Princes Street walking up the Mound and down George IV Bridge, or from crossing North Bridge and walking along South Bridge and turning right along Chambers Street. Alternatively, you can get the 300 bus from Leith.
Please drink responsibly – we want you to enjoy yourself and so do the bar staff! If you need to miss a bar for the sake of time or inebriation then don't feel you have to tick it off the list.
The minimum time required not including food stops would be roughly three hours, so we recommend you begin in the early afternoon. The direction of this crawl takes you to the Cowgate where more places have a 3am or 5am license.
1. Sandy Bell's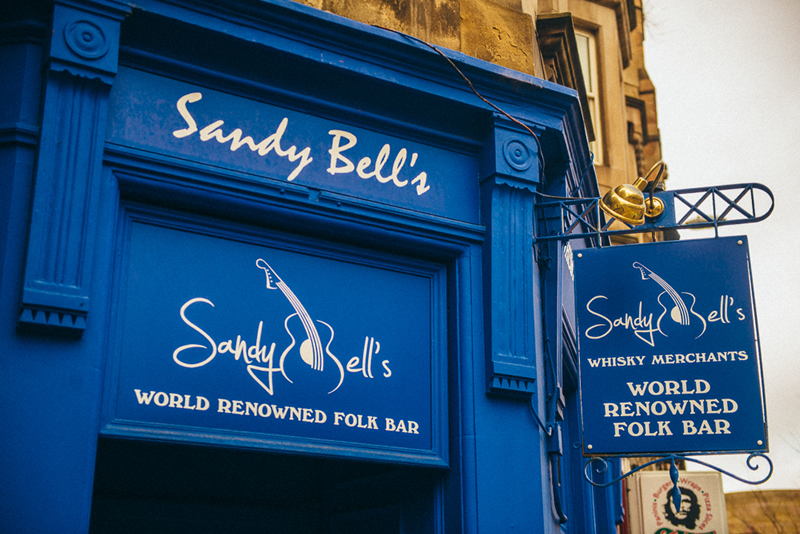 We begin our tour of the south side of the Old Town with one of Edinburgh's best loved folk bars. Sandy Bell's caters to a variety of musicians in its diverse display of fiddlers, guitarists, double-bassists and singers, making for a jaunty and fresh start. Whisky abounds here, where Sandy Bell's prides itself on its wide range of Scotches, though it's recommended you leave the drams towards the end of the route. If you are lucky you may even spot the beloved local dog Kilo.
2. McSorley's

The venue upon which McSorley's stands has changed hands several times over the last couple of years, yet no matter the proprietor it has remained an Irish bar. Indeed, McSorley's is the quintessential Irish bar, serving more than just Guinness: Irish whiskies and Irish ales are at your beck and whim. What makes McSorley's a unique experience, however, is simply how vast and accommodating it is, where its large, two-storey interior – ideal for big groups – regularly hosts live music and ceilidhs.
3. Doctors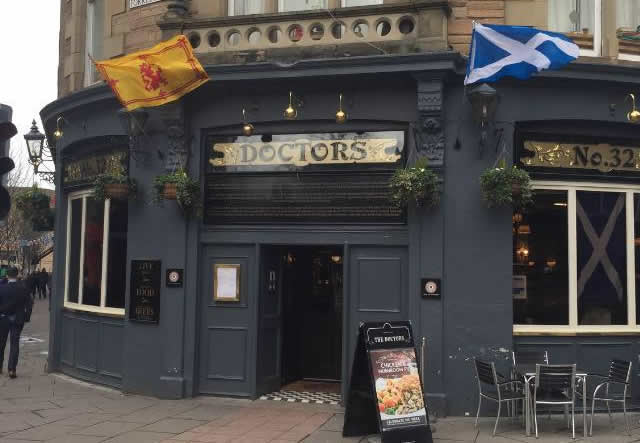 Barely a stone's throw away from The Sandy Bells and McSorley's, Doctors resides on the corner junction of Teviot Place and Forrest Road. This pub, the building's origins dating back to 1874, takes its name from the neighbouring University of Edinburgh's medical school and the nearby old Royal Infirmary. Once a coffin maker, Doctors now peddles in local ales and pub food.
4. Paradise Palms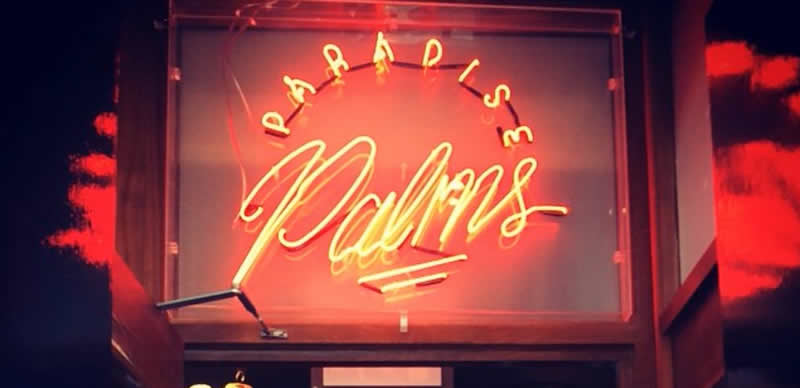 Turn left down Teviot Place, cross the road and you'll hit Paradise Palms, a post-modern treasure trove that offers excellent cocktails accompanied with pretty views of Bristo Square and The McEwan Hall. Though pricier than its predecessors, Paradise Palms' spirits and cocktails are a fine pallet cleanser to the real ales found in the traditional pubs previously visited. Veggies and vegans will rejoice in the knowledge that it caters exclusively to non-carnivores.
5. Captains Bar (optional)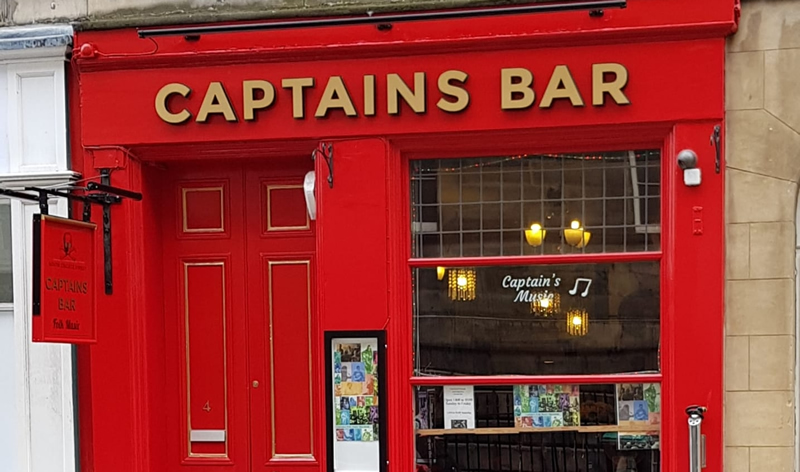 Captains Bar is well known for its traditional Scottish folk music, being a haven for many local musicians, both aspiring and established alike. Unfortunately its cramped venue, coupled with the high likelihood of soft musical numbers, doesn't make it ideal for a pint and a natter. The opposite is also true: when the volume is racked up it is close to impossible to hear properly. Still, it is a brilliant experience to witness expert folk musicians in their prime, and offers a nice bridging point between Paradise Palms and The Brass Monkey.
6. Brass Monkey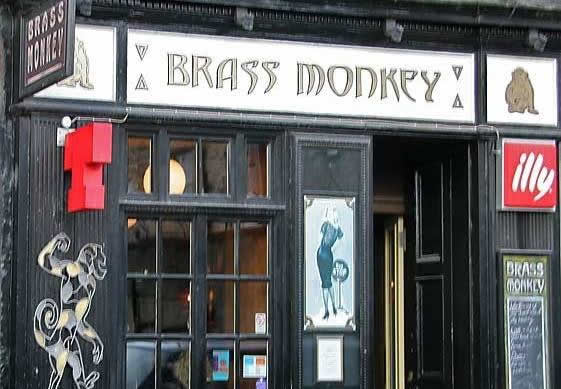 Cross South Bridge and head over to Drummond Street to reach Brass Monkey. As a movie themed bar with its own cinema, Brass Monkey is by a large margin the most unique of the locations on this list, sporting a back room complete with the luxury of beds (yes, you heard right) that shows movies daily. Both proprietors of various continental beers such as Weihenstephaner and Furstenberg, and with its own unique cocktails, the experience of Brass Monkey – coupled with its lavish interior décor – comes off as no less Bohemian as it does an adventure.
7. The Royal Oak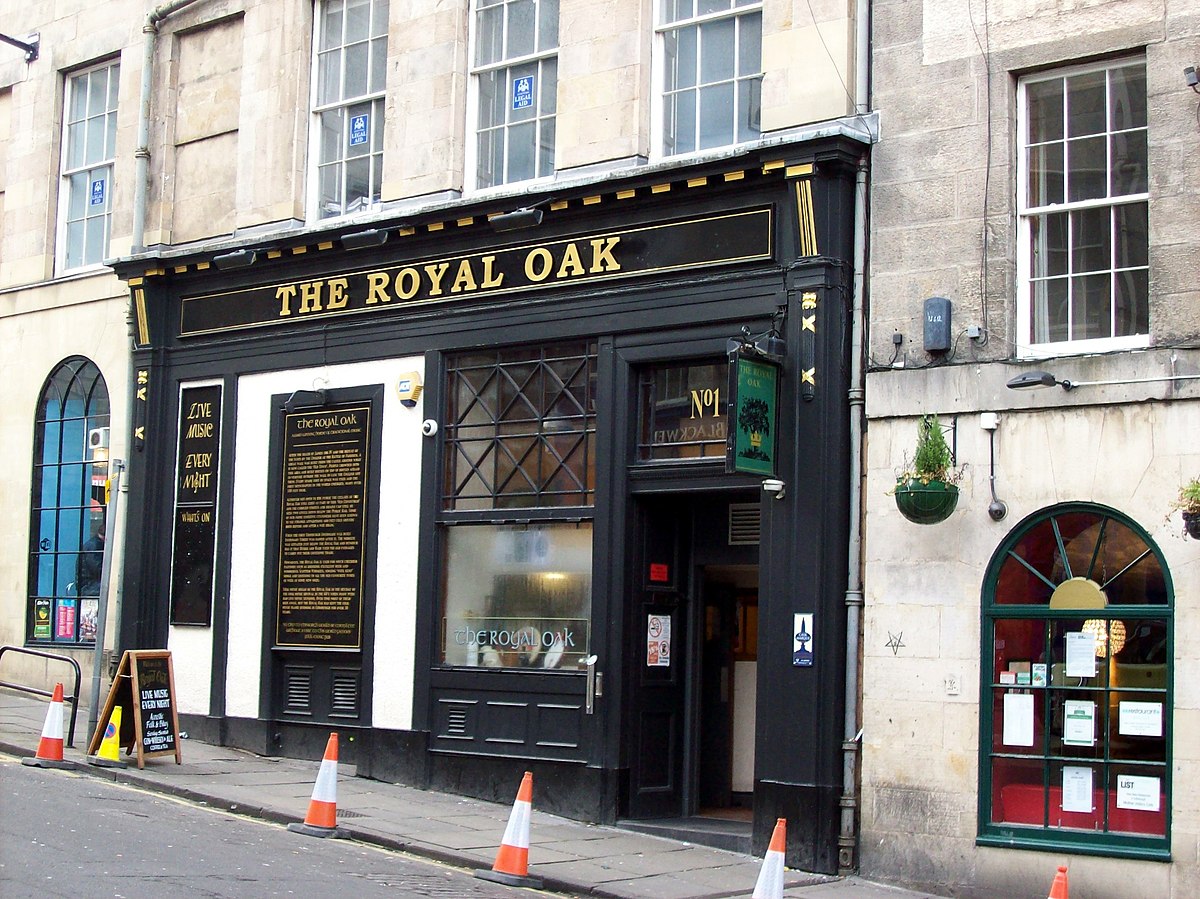 Head back to South Bridge, turn right, then take the first right and you'll have hit The Royal Oak – another traditional folk bar. Whilst cramped, The Royal Oak is nonetheless a memorable experience given its propensity towards live music, fine whisky and its endearing, friendly local staff.
8. Pilgrim (optional)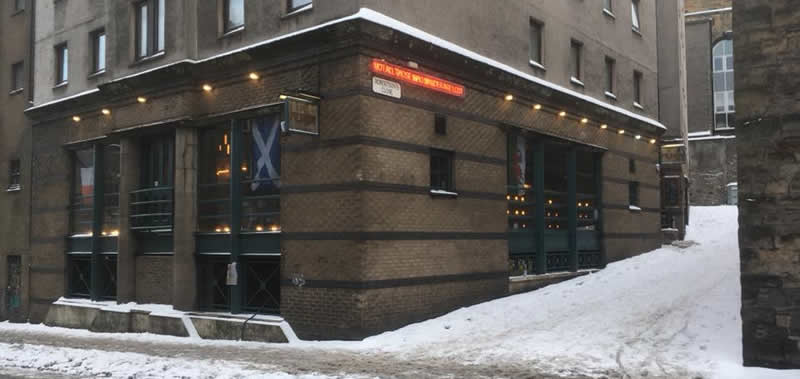 If you fancy a stop off at Pilgrim on your way to Bannerman's you should keep in mind it is a popular Fringe venue, typically hosting various stand up and live music acts. These can vary greatly so don't come in with expectations of Jimmy Carr or Frankie Boyle; some acts are truly cringe worthy. That said, Pilgrim itself is worth a visit owing to its unique interior design which lives up to its traveller moniker. Suitcases and backpacker memorabilia adorn the inside, where you will likely encounter fellow travellers. Student friendly in spite of being surprisingly expensive, Pilgrim caters largely to international customers by fortune of nearby hotels and hostels.
9. Bannerman's
Now you have hit the Cowgate, cross over to the bottom of Niddrie Street. One of Edinburgh's core rock and metal bars, Bannerman's hosts many live music acts on a daily basis. The staff are unmatched in their hospitality, willing to offer recommendations on alcohol or simply just lend themselves to chat when not busy. Being part of the vaults, Bannerman's interior adheres to the history of its city, with the goth and rock vibe giving it a sunken cave-like atmosphere.
10. Stramash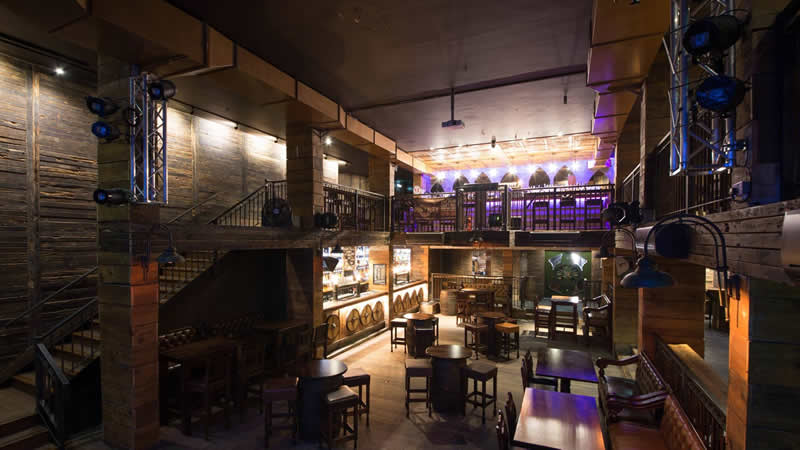 Having finished your drink in the penultimate bar, Bannerman's should have served as a warm for the expansive live music bar/club that is Stramash. Turn right down the Cowgate as you exit and you'll see Stramash located over the road in a refurbished church – one of the few items to stand the test of the infamous Cowgate fire of 2002. Stramash almost always has live music on, so consider this the closing number to your pub crawl. You can stay in the Celtic themed bar until 5am, or venture further afield into nearby clubs. In either case, you won't be low on options being in the centre of town.