Pub crawls offer the chance of stepping outside of your comfort zone to discover a hidden gem, rekindle your love for a forgotten haunt, or perhaps hear if the urban legends are true. No matter the outcome, there is always a sense of satisfaction in having reached the final marker. This summer we have prepared a series of pub crawls that will appeal to locals and tourists alike. Taking both the old with the new, we invite you to take on the weekly challenges we have in store.
This is not a list of the best bars in Edinburgh and these lists were not made on a whim. Some bars had to be cut. Not necessarily because they weren't good enough, but more likely because of time and location in relation to the rest of the crawl. So if you find your local does not make an appearance, never fear: it is more likely that it was not suitable for the crawl than some intrinsic problem of its own.
With that in mind, however, we hope that you manage to uncover a new favourite boozer amidst the many options Edinburgh has to offer. Should you feel up to the challenge, our very first pub crawl in this summer series is one that takes you through the South of Edinburgh right back into the heart of the city, traversing Morningside, Bruntsfield and Tollcross.
A few things to point out before we begin
The starting point can be reached from Princes Street by taking the 11, 15, 16 or the 23.
Try to drink responsibly – we want you to enjoy yourself and so do the bar staff! If you need to miss a bar for sake of time or inebriation then don't feel you have to tick it off the list.
The whole thing should take about eight hours with required food stops so we recommend you begin in the early afternoon. The direction of this crawl steers you towards the city centre, so you will invariably find yourself near places that close after 1am.
1. The Hermitage Bar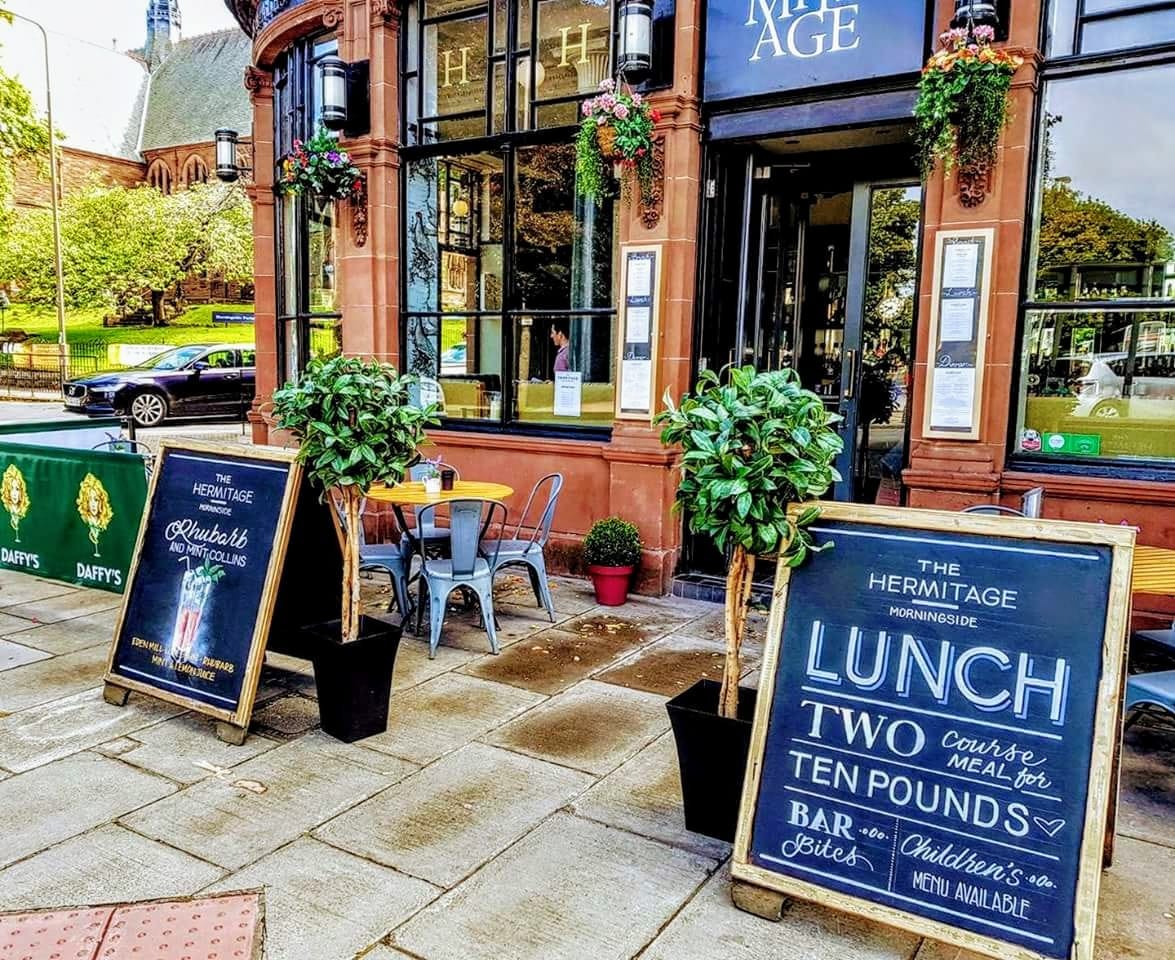 Nestled at the tail end of Morningside, the first point on this crawl exudes a wholesome local charm that belies the elegance of its high furnished windows and chandelier-decorated ceiling. The Hermitage Bar is the perfect start due to the cheerful friendly staff, the wide and exquisite alcohol selection (particularly their inventive cocktails), and for its delectable cuisine. So before you begin to hit the town, stock up on food. You're going to need it.
2. Bennets of Morngside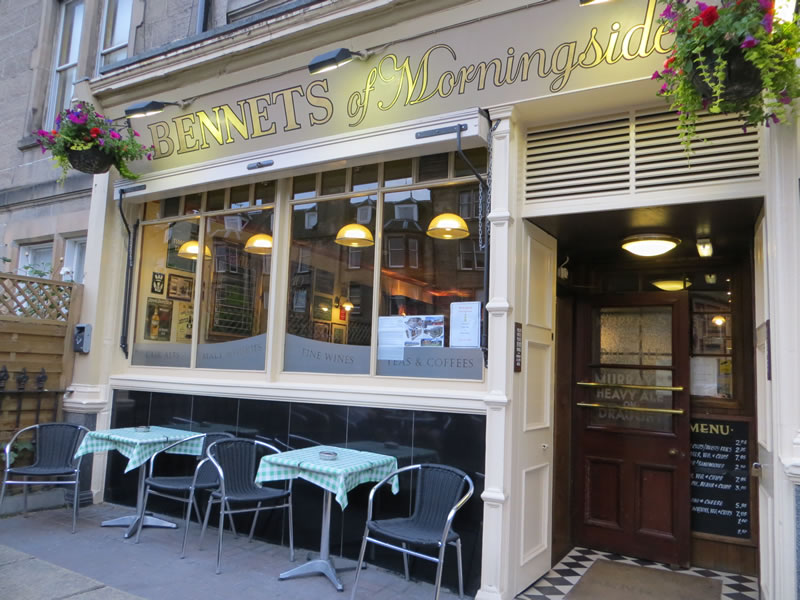 No pub crawl through Morningside would be complete without a stop off in Bennett's. Various Edinburgh memorabilia accompanies the jolly, wholesome ambience of the bar. Indeed, the friendly atmosphere stands out as its defining quality. There is enough space for large groups and there are good deals on for whisky and beer: 4 malt of the months for £11 or 4 ¾ pints for £11, or mix and match.
3. The Canny Man's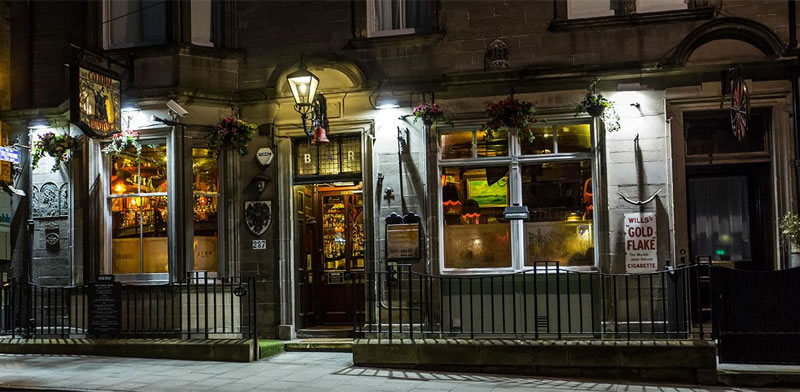 A tinkling of a doorbell is the first welcome you get. That's all before you are met with the orchestra on the ceiling. Adorning the walls and ceiling are many antique items including a moose head, a model WWII battleship, an 18th century rapier and a ship figurehead. The Canny Man's is an emporium of nostalgia first and a bar second, but don't let that dissuade you. Their whisky and rum selection is greater than the last two places combined three times over, with some truly remarkable numbers at your bequest.
4. The Merlin (optional)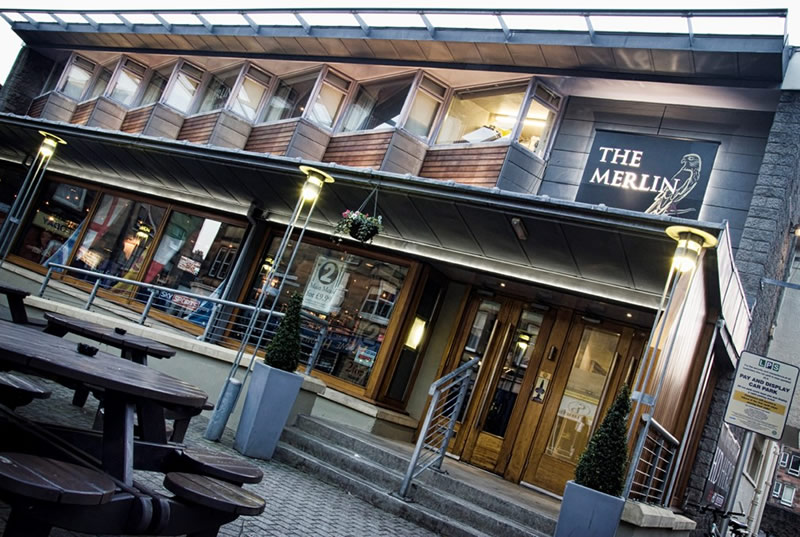 Though not an essential stop off, The Merlin does provide a reasonable alcohol selection and food. There is more than enough space to host large groups and with fair prices its worth a look inside.
5. Montpeliers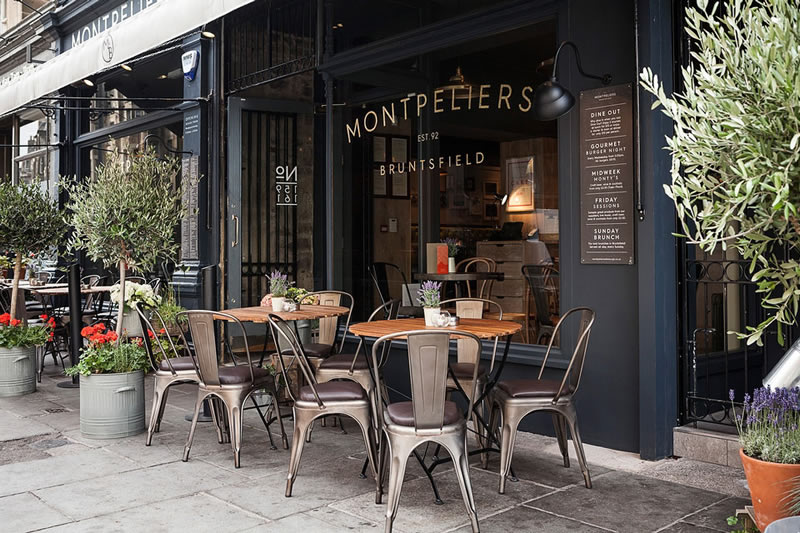 Moving further up the road and you've hit Bruntsfield, the home of Muriel Spark and a 36-hole golf course. Montpeliers prides itself on its cocktails, though its wine and beer selection is no less inclusive. If you want to cleanse your palate of beer and whisky, now is the time. Try a Negroni or their very own King of Hearts (vodka, Belvedere Cytrus vodka, Briotett lychee liqueur, Kings ginger liqueur, lemon & sugar syrup); you won't be disappointed.
6. The Golf Tavern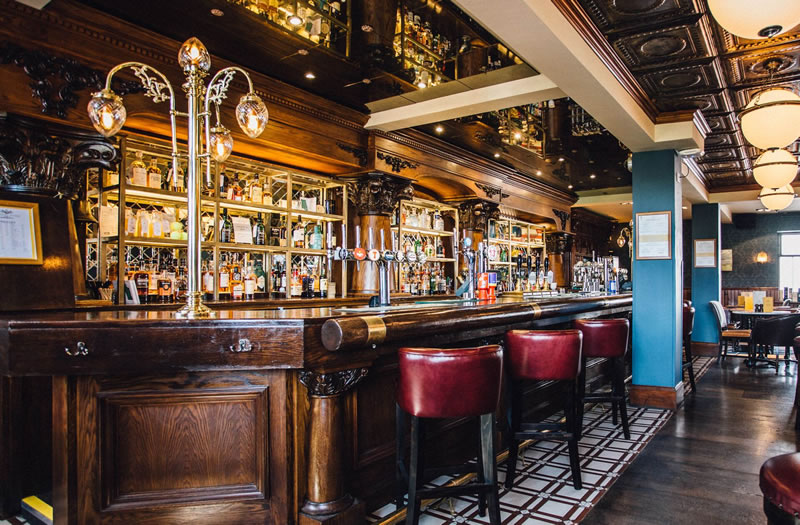 The Golf Tavern occupies a convenient location that overlooks the Meadows, where you can sit outside to drink and enjoy the view of Arthur's Seat. A proud Scottish selection of ales and lagers are available on tap that go down well with their pub classics, abundant in both quality and quantity. Notable highlights include their ale battered fish and chips and their homemade steak pie.
7. The Cuckoo's Nest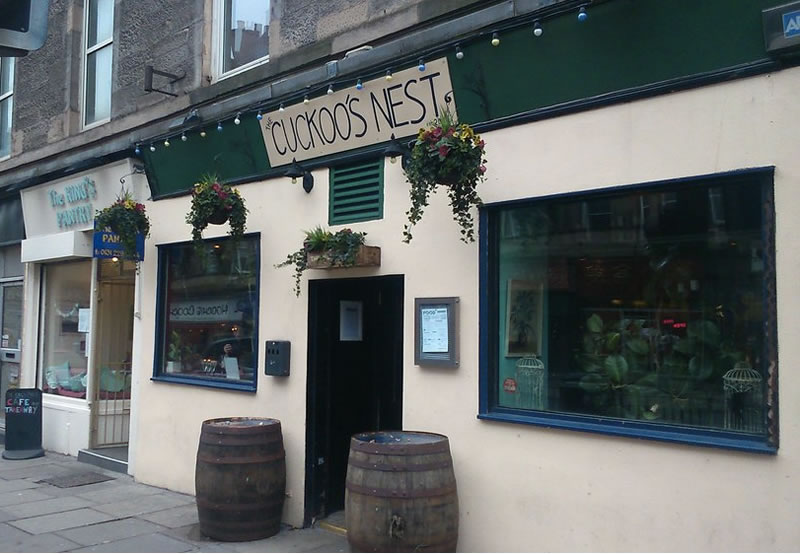 The final venue on this list is very accommodating in terms of available space with a bookable downstairs room that can host up to 40 people. You'll find the bar upstairs, manned by a friendly bunch of staff willing to offer recommendations.
With the Cuckoo's Nest knocked off, you now have the option of heading into the centre which this crawl has been subtly leading you towards. It's been a long ride. Many pints have been bought. Many drinks have been spilled. You and your companions have endured, but now there is talk of clubbing and a 5am finish. Do you say good night, or do you hit the town? We leave that choice with you.